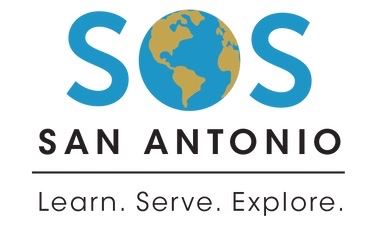 Students of Service (SOS) has engaged more than 2,500 students from 50 different schools in the San Antonio area in service to our community and to the world since 2014. SOS Executive Director, Amir Samandi, participated in the 2019 SVPSA Fellowship.
Its goal is to develop young leaders who have a global perspective to solve local programs. That means they LEARN about our community. They SERVE our community. And then they EXPLORE the world, traveling to more than a dozen different countries, from England to Japan, Spain to Australia, and beyond. Although the Covid pandemic forced SOS to adjust travel plans last year, the need for volunteers was never greater, and SOS was ready to step in and help.
"Our philosophy is that anyone can serve," said Amir Samandi, Founder and Executive Director of SOS. "We want inclusivity. We want to bring in as many people as possible from all walks of life. Even if you're someone who is receiving assistance from the Food Bank, you're also someone who can help and give back. That is a sense of empowerment for a student to know that there is still something they can do to help make the world and the community better."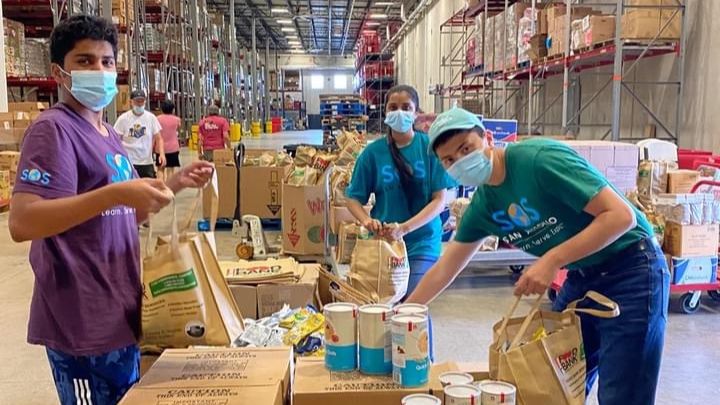 The pandemic created new virtual volunteer opportunities that will likely continue to be a part of SOS programming. Students logged thousands of volunteer hours doing things like making "thank you" videos for first responders and front-line workers, making masks with clear windows for people with hearing loss, and conducting a diaper drive.
SOS collaborates with many other organizations around town including the San Antonio Food Bank. Samandi said students do a lot of work with the Food Bank's urban farm, which creates opportunity for outdoor events and opens student's eyes to the problem of food insecurity in San Antonio.
Exploring the world is a priority for SOS because, according to Samandi, "In order to appreciate this community, you have to have left it at least once." This may be done virtually, as it was in 2020, or even by hosting an international family because it expands your knowledge and understanding of the world.
Samandi expects international travel to resume in 2022 and says SOS is currently planning trips to Costa Rica, Italy/Greece, China, South Africa and Peru. Anyone age 12 or older is invited to learn, serve, and travel with SOS and he anticipates around 80 – 100 students will travel next year. SOS is free to join, but the travel programs do have a cost.
"We provide a one-stop shop for students to volunteer," said Samandi. The total cost to put a student entirely through the learn, serve, and explore programs is around $7,500, which includes approximately $5,000 for travel. Through fundraising, SOS is able to subsidize the learn and serve elements. There is also a scholarship program to help those students who otherwise could not afford to travel.
Samandi said his participation in the 2019 SVPSA Fellowship helped enhance his leadership skills and helped him develop a strategy to grow the organization over the next two years. He found the diversity and expertise of the speakers especially helpful.