Capacity Building
In 2017, when SVP San Antonio began our investment with Youth Code Jam (YCJ), we provided its leadership with a strategic planning process targeting several areas where we could plug in experts to help them grow capacity.
SVPSA Grants provided:
Creation of data-gathering processes/reporting for impact measurements (2018)
Salary for part-time executive assistant (2018-2019)
Donor management software (2019 - 2020)
Paid sponsorship of Catchafire skilled volunteer tool (2020-2021)
Expert volunteers provided:
Executive Director coaching
Website user experience updates
Board training
Government grant writing strategy
SVPSA helped Youth Code Jam more than we ever dreamed because its leaders were ready to act upon the great potential we saw in them. 2020 SVP Chairman, Billy Cox, worked as the SVP Lead Partner wit YCJ's Executive Director to implement the strategic plan.
Impressive Growth for Youth Code Jam
In two years, Youth Code Jam grew its operating budget from $127,000 in 2017 to over $500,000 in 2019
Youth Code Jam expanded beyond offering weekend events to sponsoring statewide training and coding programs throughout the entire state in 2020
Due to strategic changes in 2020, YCJ enlisted students from outside Texas with a new online coding program
In 2 Years, Youth Code Jam's Operations Budget Grew from $127,000 to more than $500,000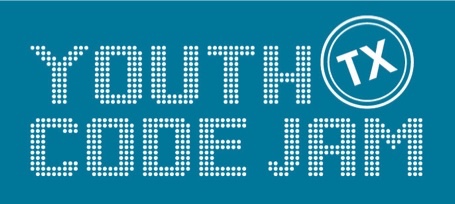 "Youth Code Jam could never have grown and become nationwide so quickly if it weren't for the emotional support and help provided by SVPSA, especially our lead partner, Billy Cox."
- Debi Pfitzenmaier, Retired Executive Director of Youth Code Jam
Skills Based Volunteers
In the first 11 months of SVPSA's skills based virtual volunteer sponsorship, we collaborated with 5 additional local funders to provide this capacity building tool to 101 nonprofits in and around San Antonio. Together, we invested $120,000 into sponsorships and at the end of the 10th month, nonprofits utilizing skilled volunteers saved $425,000 from their bottom line. This is money they could put back into operations, keeping their staff and recovering from the pandemic.
$425,000 = 4X ROI
The Pink Berets saved more than $28,000 with Catchafire
"We are a very small staff, so we used Catchafire as additional team members and were able to use it to find copy writers, graphic designers, website designers and we even found someone to help us set up a donor management software system. It saved our organization."
- Stephanie G. Executive Director
" We used Catchafire to really help us think about a new strategy for the organization and also found volunteers to help us take those first steps. We would not know where we would be without Catchafire."
- Amir Samandi
Students of Service saved more than $38,000 by using Catchafire volunteers