Nineteen nonprofit leaders began a journey with SVPSA on September 14th to strengthen their skills, learn from each other and build a network of support. The pandemic and financial crisis has impacted all of their operations – and especially their team members, who are on the front lines daily helping families and our community recover. They are telling us they need SVPSA working with them now, more than ever before.
"Understanding that you are not alone, and that other leaders in the community want to work with you is the message we want all of them to receive," SVPSA Executive Director Becky Dinnin said.
Topics that are covered in the first session include Setting our Fellowship Goals (led by Alec Miller), Defining Your Role in the Ecosystem (led by Arlene Siller) and a workshop on the team building tool, StrengthsFinder.
The entire curriculum was designed by an SVPSA team, led by Jennifer Moriarty. Our thanks goes out to Mindee Huff, who presented the StrengthsFinder tool, and to First Tee Greater San Antonio for being our host for the day.
This is the third class of Fellows for SVPSA, and the largest. The need for it came out of the grant application process, when SVP committee members recognized that many nonprofits were asking for training and capacity building help in the same operational areas. When we saw the pattern, we saw an opportunity to build a Fellowship around basic, operational capacity building, Dinnin noted.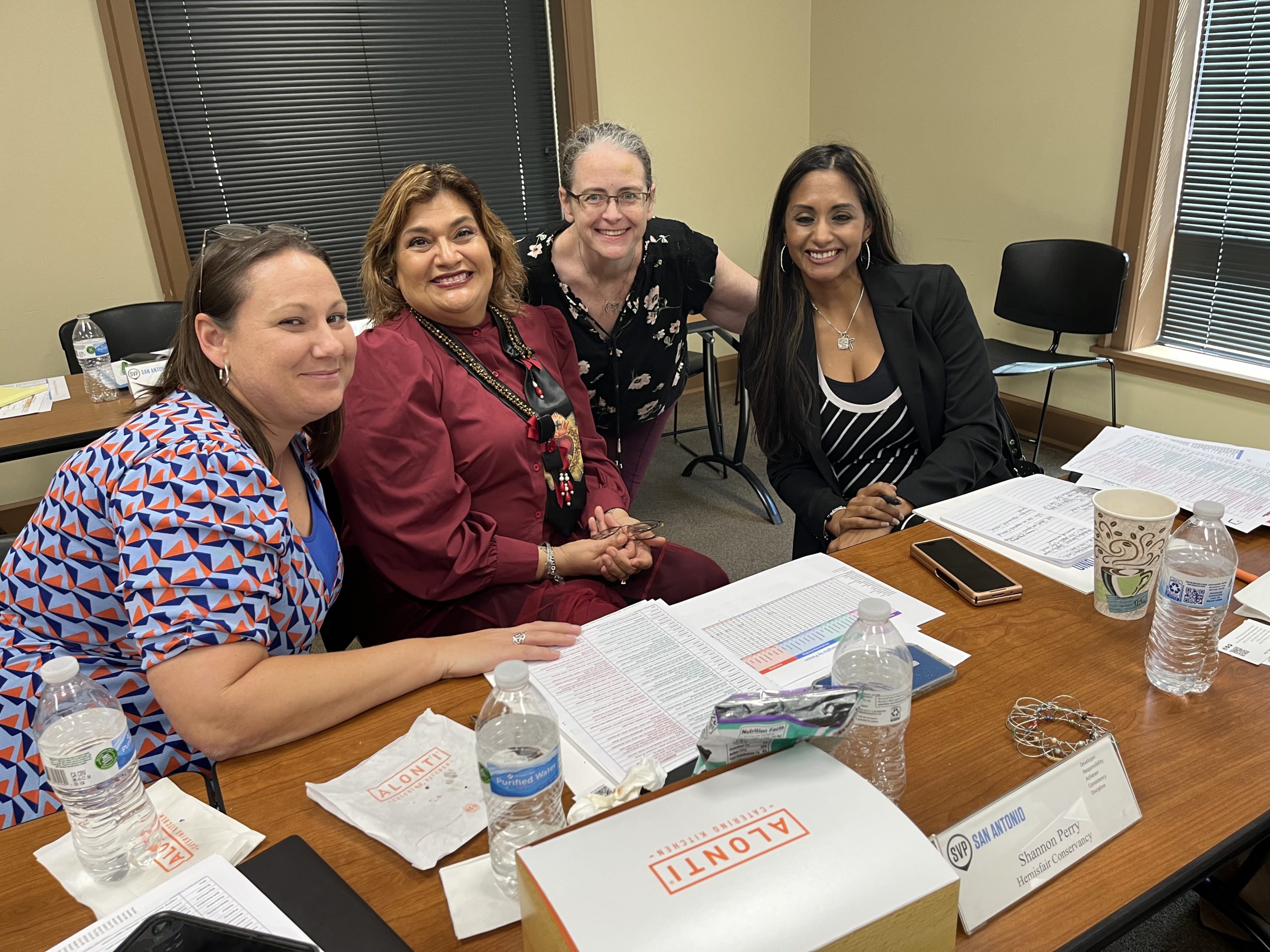 "Measurable professional growth is built into what we provide and how we provide a good experience," Dinnin said. Each participant completes a self evaluation at the beginning of the Fellowship. And after each session, the Fellows rate the value of each topic and give SVP feedback on their needs for the next session. We put all this feedback into an impact report – an important measurement of our success.
Members of the 2022 Fellowship include:
Pamela Allen, CEO, Eagles Flight Advocacy and Outreach
Hamilton Barton, CEO, Pay It Forward SA
Terri Behling, Director of Public Relations, Haven for Hope
Melanie Cawthon, Executive Director, disABILITYsa
Brandi Coleman, Founder and CEO, Lemonade Circle
Dalia Flores Contreras, CEO, City Education Partners
Gable Crowder, Director of Community Engagement, Big Brothers Big Sisters
Annie Erickson, Senior Director, Endeavors
Tia Gibson, CEO, Monster Moms
Carrie Kimbell, CEO, First Tee Greater San Antonio
Sarah Kory Sutton, Director of Development, Christian Assistance Ministry
Adriana McKinnon, President and CEO, Youth Center of Texas
Cory McRae, CEO, Alamo City Arts
Nader Mehdawi, Chief Operating Officer, Culturingua
Deborah Omowale Jarmon, CEO, San Antonio African American Community Archive and Museum
Shannon Perry, Development and Communications Manager, Hemisfair Conservancy
Natasha Rangel, President and CEO, The S.A.V.E. Women Foundation
Kimberly Sama, Chief Finance and Operations Officer, Up Partnership
Gay Lynn Schwenk, Chief Operating Officer, SAMMinistries, Inc.
Partners who are members of the planning and facilitation include:
Jennifer Moriarty
Leslie Palmer
Arlene Siller
Nisi Bennett
Alec Miller