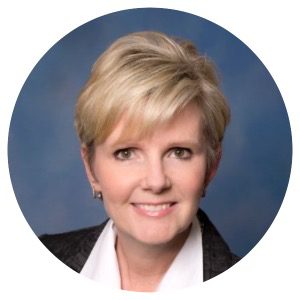 Jennifer is the founder of the Moriarty Consulting Group. She is unique in the facilitation and consulting community due to her more than three decades in corporate and non-profit finance roles, coupled with extensive involvement in the local community. She draws deeply from this leadership base to provide a solid experiential foundation to support her clients. Jennifer believes in the power of shared ideas and thoughtful, intentional processes to determine actions that will create successful outcomes. Jennifer holds an MBA in Operational Management from St. Mary's University, a BBA in Finance from Texas State University, and has received additional training through numerous banking, compliance and community development training programs. She is certified as an Economic Development Finance Professional by the National Development Council. Jennifer holds a certificate in Public Participation from the International Association for Public Participation and is a Board Source Certified Governance Trainer. She is a Qualified Trainer through the Institute of Cultural Affairs and carries a national certification as a Certified ToP® Facilitator (CTF).  She is a Texas Education Agency registered provider for continuing education for Texas school board members.
Prior to launching the Moriarty Consulting Group, Jennifer served as Vice President, Community Development for Wells Fargo Bank for ten years, managing the bank's commitment to community through lending, investments and grants, volunteerism and services with a specific focus on diverse communities. Prior to joining Wells Fargo Bank, Jennifer served as President of the Community Development Loan Fund, a United States Department of Treasury Community Development Financial Institution which specialized in market niches that have not been adequately served by traditional financial institutions by providing financing to small businesses and non-profit organizations. Jennifer also served as the Community Investment Administrator for USAA Federal Savings Bank for eleven years.
Jennifer serves on the board of directors of the Texas Business Hall of Fame, the Girl Scouts of Southwest Texas and is a trustee for the United Way of San Antonio and Bexar County.  She is a United Way National Women's Leadership Council board member and member of the Cancer Therapy and Research Center's Board of Governors. A graduate of Leadership Texas and Leadership San Antonio, she was recognized in 2002 as one of San Antonio's 40 Under 40 Rising Stars by the San Antonio Business Journal. She has received the UTSA Minority Business Development Center's Minority Business Advocate in Banking and Finance award, the Juneteenth Legacy Award and the 2012 United Communities San Antonio Humanitarian Award.  Married to Kevin C. Moriarty, she has a son, age 19 and four step-children.